Woodland Hills Coronavirus Updates
"God is our refuge and strength, a very present help in trouble.
Therefore we will not fear though the earth gives way...
The Lord of hosts is with us; the God of Jacob is our fortress."
We are resuming in-person gatherings at both campuses beginning Sunday, May 24th. Services will be held at 9:00 and 10:45am both in Abingdon and in Meadowview. If you are not yet ready or able to return to in-person gatherings, we will be livestreaming both services from the Abingdon campus.
Precautions for In-Person Gatherings
We are taking every precaution to ensure that we can gather safely while protecting the most vulnerable in our congregation and our community. We ask that if you feel ill at any level, please stay home and join the service online. We also advise that if you fall into the category of those most at risk of contracting the virus that you stay home for your own safety.
Registration:
Registrations are no longer needed. All you have to do is show up! (and check in with us when you get here)
Check-ins:
When you first enter the building we ask that you check in at the desk in the lobby. We're not trying keep your attendance, we just need to know who comes for the sake of contact tracing.
Children's Services and Nursery:
Children's services are now open for the 10:45 service times at both campuses. Pre-register your kids for this Sunday
here.
Connection Cafe:
The Connection Cafe is back open at both campuses
Personal Precautions:
We recommend that everyone attending in-person gatherings should wear a mask while entering and exiting the building, and through out the service. You should also try to stay at least 6 feet away from others who are not in your household.
Exiting the Building:
When the service ends, we ask that you not linger in the building very long, but make your way outside through all available exits. We'll open up more doors to help keep them from getting too crowded.
All surfaces will be cleaned and sanitized between services.
Thank you for doing your part to help us make sure our gatherings are safe for everyone. We can't wait to see you Sunday!
Pre-packaged containers of Communion bread and grape juice will be placed in chairs before the service in order to avoid the contact of passing trays.

If you plan to join our services online, we encourage you to be prepared with bread and juice so that you can share in the Lord's Supper with us from home. If you are unable to acquire these on your own, let us know and we can make Communion elements available for you to pick up, or deliver to you at home.


We encourage you to continue to worship the Lord through the giving of tithes and offerings. We're seeking to love like Jesus by caring for those in our community who are most vulnerable and those who are financially affected by quarantine and social distancing. We ask you to join us in providing for their needs by giving like the example of early church in Acts 2 who "were together and had everything in common."
Contactless giving will be carried out at in-person gatherings by baskets near the doors to the Worship Center. You also can give
online
, through our mobile app, or by mailing gifts to our office at
16173 Elementary Dr. Abingdon, VA 24210
.
Follow us to stay connected.
We found these cards made by another church to leave on your neighbors' doors offering to help those who are self-isolating and unable to leave their homes. Download the printable file or pick some up at the church office.
Emergency Student Food Boxes
We're putting together food boxes for students and families in need. You can bring donations to either the Abingdon or Meadowview campuses or donate money to purchase supplies.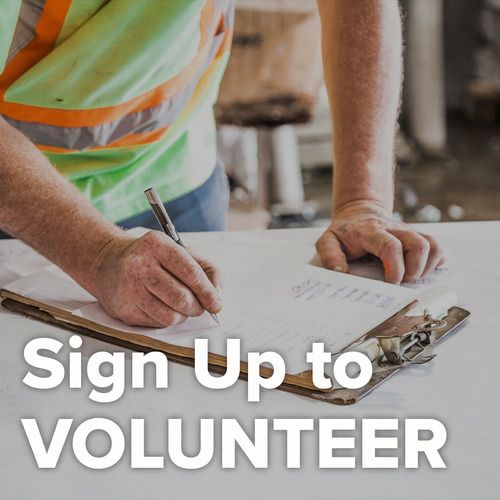 We'll keep you updated as we become aware of our community's needs. If you're interested in volunteering in general, follow the link to put your name on the list and we'll reach out as needs are communicated to us.
Quarantine Survival Resources
Going stir crazy? We're here to help.
Stay rooted in the hope of Jesus with daily devotions from Scripture written for you by our church staff. Explore the Word of God, dive deeper with reflection questions, and pray along with us together as a church every day.
Follow us on Spotify to find playlists of encouraging and Christ-exalting music to keep your spirits up. Listen to our Sunday playlist and keep up with what we'll be singing together each week.
"The Netflix of Christian Bible Study." Access Christian video content on a variety of topics, that relate to people in every walk of life. Send us an email to request your free login.
A new streaming service from the creator of VeggieTales, Mr. Phil TV aims at bringing faith to life for kids by teaching them the Bible. You can try it for free for two weeks, and then keep it for about the cost of a latte once a month.
Subscribe to Notification Groups
In the coming weeks, communication is going to be very important. It will be a little harder than normal to maintain community as the body of Christ as we work to love like Jesus and serve our community. Stay connected by customizing your notification preferences, so you don't miss important church announcements and new content.