Woodland Hills Coronavirus Updates
"God is our refuge and strength, a very present help in trouble.
Therefore we will not fear though the earth gives way...
The Lord of hosts is with us; the God of Jacob is our fortress."
In lieu of Sunday gatherings, we have put together a worship guide including prayers, Scripture readings, and songs to sing together at home. It may feel a little strange to sing along to a video, and seem weird to hear a sermon-lesson-type-thing from recording, and that's a good thing. It will be good for us to be uncomfortable and learn to worship God in all circumstances and in different ways. But it's even better that it makes us miss being together, and makes us pray all the more earnestly for healing for our world. Lean into the awkwardness and worship the Lord with us from wherever you are. For he is good.
Through prayer and counsel and following the
guidance of the CDC
and the decision of the Virginia state government, we will be moving our Sunday services online until further notice. Each Sunday morning, we will provide a guide for you to use to worship on your own at home or with your family, including video teaching from our pastors with notes and questions for discussion, songs with lyrics to sing as a family, and prayers to pray together. These will be made available on the
WHCC Connect app
and here on our website at 9am each Sunday.
It's not at all the same as gathering together. We know that nothing on a screen can replace the gathering of the church on the Lord's Day. But as we take the necessary precautions to protect those who are most vulnerable in our congregation and in our community, we hope that you'll join us from your homes as we seek to worship God as we are able in these uncertain times.
We encourage you to continue to celebrate the Lord's Supper each week in your homes with your families. If you're unable to go out and get bread and grape juice on your own, we have pre-packaged Communion cups with the wafer and juice available to be picked up or delivered upon request.


We also encourage you to continue to worship the Lord through the giving of tithes and offerings. We're seeking to love like Jesus by caring for those in our community who are most vulnerable and those who are financially affected by quarantine and social distancing. We ask you to join us in providing for their needs by giving like the example of early church in Acts 2 who "were together and had everything in common." You can give
online
, through our mobile app, or by mailing gifts to our office at
16173 Elementary Dr. Abingdon, VA 24210
.
We're also collecting food and other household items to aid those who are unable to leave their homes. We will communicate further when we know what kinds of items are most needed, but in the meantime, if you have anything you would like to donate you can drop them off at either the Abingdon or Meadowview campuses.
For us to continue as a community of believers we consider it more vital now than ever to be engaged in a Discipling Group. These groups will continue to meet using various online platforms like FaceTime, Zoom, GoTo, and others at the discretion of each group leader. If you're already part of a Discipling Group, contact your group leader for more information about how your group will continue. If you're not part of Discipling Group, we want to encourage you not to walk through this time alone, but find community with other followers of Jesus who can encourage you and remind you of our hope in him. To learn more about Discipling Groups and to sign up to join a group, visit
whcc.info/dgroups
, or contact the church office.
Follow us to stay connected.
We found these cards made by another church to leave on your neighbors' doors offering to help those who are self-isolating and unable to leave their homes. Download the printable file or pick some up at the church office.
Emergency Student Food Boxes
We're putting together food boxes for students and families in need. You can bring donations to either the Abingdon or Meadowview campuses or donate money to purchase supplies.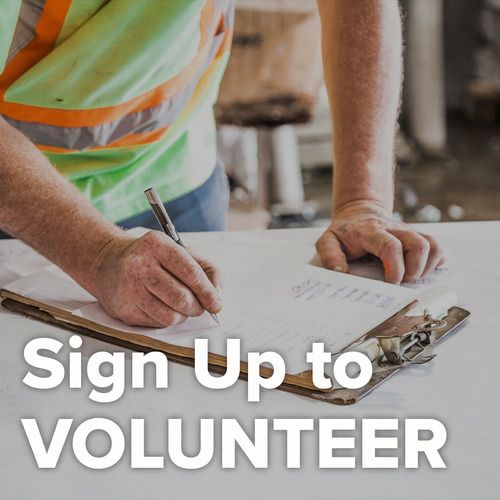 We'll keep you updated as we become aware of our community's needs. If you're interested in volunteering in general, follow the link to put your name on the list and we'll reach out as needs are communicated to us.
Quarantine Survival Resources
Going stir crazy? We're here to help.
Stay rooted in the hope of Jesus with daily devotions from Scripture written for you by our church staff. Explore the Word of God, dive deeper with reflection questions, and pray along with us together as a church every day.
Follow us on Spotify to find playlists of encouraging and Christ-exalting music to keep your spirits up. Listen to our Sunday playlist and keep up with what we'll be singing together each week.
"The Netflix of Christian Bible Study." Access Christian video content on a variety of topics, that relate to people in every walk of life. Send us an email to request your free login.
A new streaming service from the creator of VeggieTales, Mr. Phil TV aims at bringing faith to life for kids by teaching them the Bible. You can try it for free for two weeks, and then keep it for about the cost of a latte once a month.
Subscribe to Notification Groups
In the coming weeks, communication is going to be very important. It will be a little harder than normal to maintain community as the body of Christ as we work to love like Jesus and serve our community. Stay connected by customizing your notification preferences, so you don't miss important church announcements and new content.